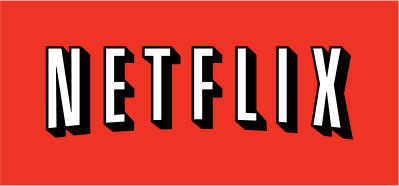 The time is finally here: Netflix Watch Instantly, the video streaming service, is now available in Puerto Rico. One of the very first posts in this website was regarding the unavailability of Netflix in Puerto Rico, as you may remember. We can now put that issue to rest, as Netflix sent out an email to all of its Puerto Rico customers, announcing the fact that Watch Instantly is now available again.
Many thanks to Edgar Rodriguez for letting us know about the email. No longer being a Netflix customer, as I had cancelled my service in 2009 when they blocked Watch Instantly in Puerto Rico, I didn't receive the email. I don't know what led to Netflix reenabling Watch Instantly - I had already given up on them. I know many people cancelled their accounts, but many more just used proxies, VPNs and other workarounds, judging by all the comments and emails I have received over the last two years. Personally, I believe that any company that makes it hard for me to use the service I am paying for, does not deserve my money. So I cancelled my service instead of jumping through hoops to get it working.
I think the most simple explanation is that Netflix finally got it all sorted out. Hulu Plus, iTunes Rentals and Xbox Video Rentals already work in Puerto Rico, with pretty much the same VOD catalog, so why would Netflix be any different? Well, they do have a physical DVD rental service, with its own availability windows. If their licensing contracts for streaming were somewhat tied to the physical rental licensing they already had in place, it is not too much of a longshot to theorize that Netflix couldn't just switch over from one day to the next and have all contracts in place. Just this past weekend, Turntable.fm blocked International users and Puerto Rico was caught in the block, even if for a couple of hours. Even Amazon places various restrictions on the goods they can ship to Puerto Rico, although we are eligible for their Super Saver free shipping.
As much as we would like everybody to treat us like the United States territory that we are, the fact of the matter is that we are a nation stuck in limbo: not fully a State, not fully a sovereign nation. Until we get that sorted out, we can only expect more misunderstandings and different interpretations of copyright, trademark and cabotage laws.