Parranda for the iPhone has been updated to commemorate 2009's Puerto Rican Day Parade in NYC. This update introduces the Parrandator, a single screen containing most of the instruments so that you can mix it up and create interesting mobile parrandas right on your iPhone or iPod Touch.
Parranda is an iPhone and iPod Touch application that contains maracas, panderos, a cencerro, a güiro, some palitos and a trombón so that you can throw your own very Puerto Rican parranda anywhere you are.
Check it out in the App Store.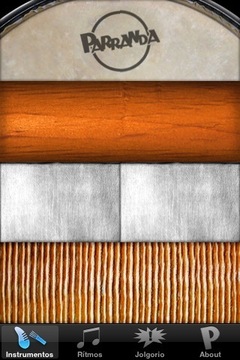 The new Parrandator